With years of experience and hundreds of successfully completed projects, Mecart can design and supply the best HVAC solution for your clean room, meeting both your requirements and your budget.
Since the HVAC is at the heart of your clean room, it should not be taken lightly. With its experienced in-house engineering team, Mecart will consider all the aspects of the HVAC in order to design and build you a compliant, performant and comfortable cleanroom.
Mecart experts will find your best HVAC solution.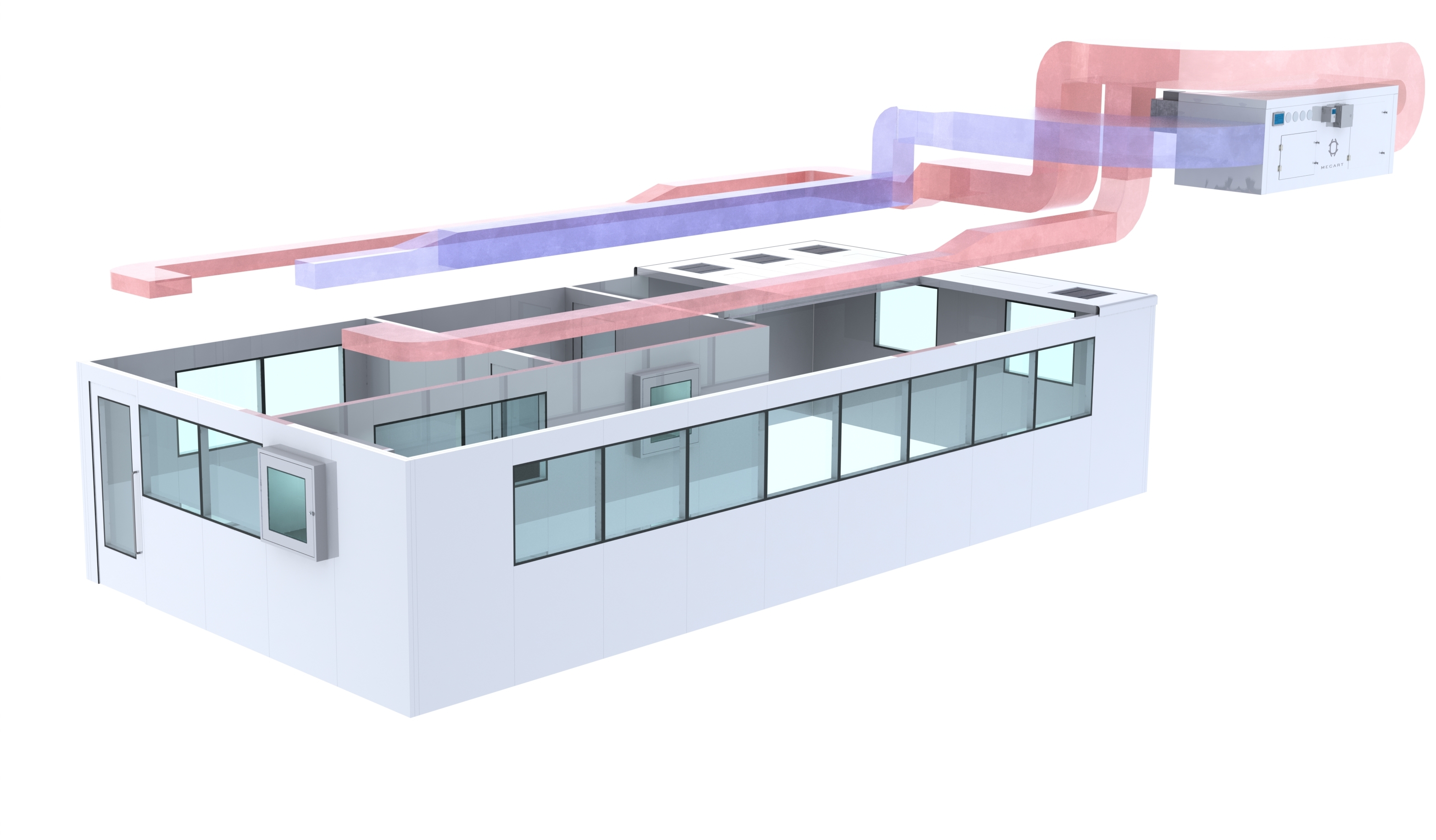 What is an HVAC ?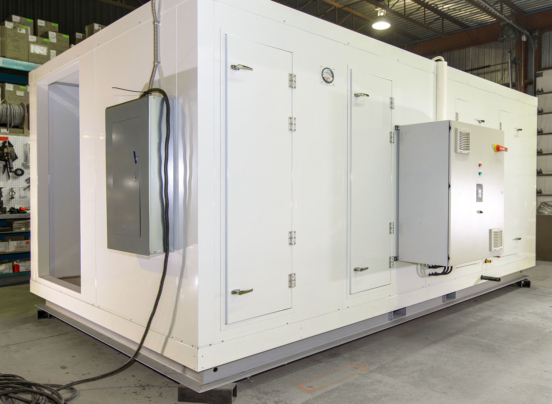 HVAC stands for Heating, Ventilation and Air Conditioning. It is a general term for indoor environmental comfort, which provides indoor air quality (air change per hour, CFM, temperature and humidity).
When it comes to clean rooms, HVAC means a lot more than comfort. The cleanroom HVAC controls the temperature and the humidity to different levels of precision, similar to standard HVAC. But on top of comfort, cleanroom HVACs differentiate themselves from conventional systems by their increased air supply, airflow pattern, the use of high efficiency filters and room pressurisation. The increased air supply brings more air changes per hour with new HEPA filtered air circulating into the cleanroom many times per hour.
Clean room HVAC designs involve knowledge of regulations, cleanliness level guidelines, airflow, room pressurisation, temperature control, humidity control and accounting of activities taking place inside.
Cleanroom Air Handling Solutions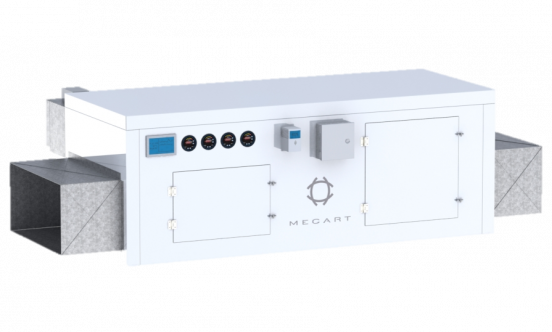 Mecart Air Handler
Whether you need temperature/humidity control precision, specific air flow, have space constraints, or any other specific requirements, let Mecart design your air handling unit to meet your specifications.
Airflow: 500 to 30 000+ CFM
Heavy duty construction (16 gauge paint coated galvannealed steel, optional stainless steel)
Automated pressure and flow control system (real time compensation)
Vertical or horizontal configuration
Direct drive plenum fan: silent operation and zero maintenance
Modular construction pre-assembled or assembled on site
Walk-in units for ease of maintenance
3rd Party HVAC Units
Should you already be working with your preferred HVAC contractor/supplier, Mecart can supervise the integration into its cleanroom design. We can also outsource your specified HVAC unit and manage the installation and commissioning.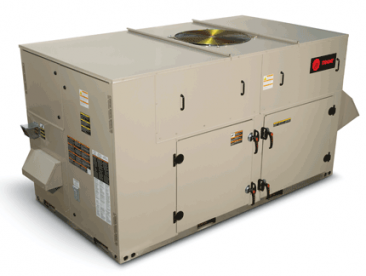 Fan Filter Units (FFU)
FFUs are an alternative to HVAC systems in a less stringent class of clean rooms. FFUs are often used in projects with height restrictions, rather than HVAC systems where the installation of makeup air ducts and recirculating air needed require much more space. FFU configuration is often a cost effective option, if you don't need to cool your room (low heat gain), since it uses the air directly from the main building. This eliminates the need of a second ceiling sealed above your cleanroom to create a plenum.
Generally, FFUs cannot create pressure head as strong as the air handling unit (AHU) and build a cascade of positive pressure. Another thing to consider is the noise generated by the fan inside the FFUs just above your head. For large cleanrooms with many FFUs this can become an issue.
Our in-house acoustical specialist can simulate FFUs usage to help you select the most appropriate option for your clean room project.
LET US BE PART OF YOUR TEAM
Get a state-of-the-art, long-term asset meeting all of your requirements and expectations.
Contact an expert