Cleanrooms for the Biotech, Cell & Gene and Regenerative Medicine
The face of medicine is changing with the arrival of the FDA's approved novel therapies and advanced therapy medicinal products (ATMP) on the market. The promises of curing cancer and rare genetic diseases with gene editing, cell engineering or CAR-T therapies is creating a fast-growing market where biotech companies need to adapt to the special needs of this industry. The design of regenerative medicine clean rooms can be complex as production process, size and the amount of equipment required all affect the overall cost. Whether you want to build Autologous or Allogeneic facilities, all cell and gene therapy cleanrooms needs to be cGMP compliant. As the process involves living drugs, the need for a strict and stringent cleanroom environment is critical to ensure the safety of cell-based medicinal products.  CAR-T, oncology (cancer), immunotherapy, or immuno-therapy (IO) cleanroom generally include a Grade A or Grade B area (ISO 5) with Grade C (ISO 7 at rest/ISO 8 in operation) or Grade D (ISO 8) support zones.
Cell and Gene Therapy cleanrooms design considerations:
Gowning rooms: Personal Airlocks (PAL) and Material Airlocks (MAL)
HVAC, air supply and airflow patterns
ISO classifications and cGMP compliance
Temperature and humidity
Environmental monitoring
Laminar Air Flow Workbenches (LAFW) / Laminar Flow Cabinet
Critical utilities (N+1 redundant utilities or backup electrical and mechanical utilities)
Process utilities (Water for injection, CO2, compressed dry air, etc.)
Size of the facility (R&D labs, pre-clinical, clinical stages, or manufacturing facility)
Amount of equipment required (bioreactor, centrifuge, cryopreservation)
Autologous or Allogeneic and their associated production process layout
Aseptic Fill / Finish line (aseptic processing)
Any other custom needs
Mecart can help you comply with these strict standards. Learn more about Mecart's Turnkey Services.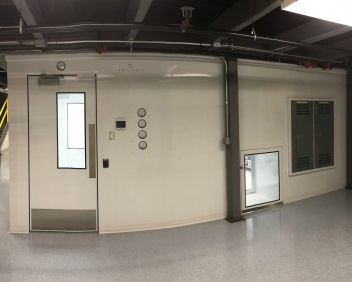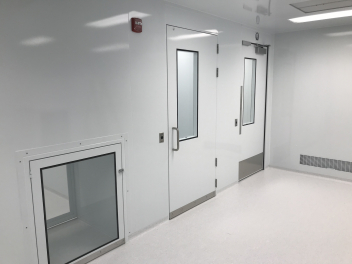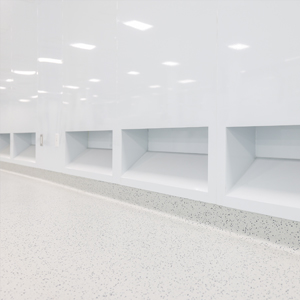 The regenerative medicine and advanced therapies (RMAT) industry is evolving fast and it needs faster lead times, more flexibility, adaptability, and expandability for the CGT facilities supporting this growth. MECART factor's in all these matters with our custom modular cleanroom solutions.
Contact our experts
Choose Mecart for your Regenerative Medicine Cleanroom
Lead time
Time to market is especially critical in the Cell and Gene novel therapies industry. Biotech companies must be ready for production as soon as possible and MECART cleanrooms can meet these critical lead times with our high capacity plant and high-efficiency production line. Our unique Hook & Seal system and factory engineered and prefabricated panels make our modular cleanroom installation among the fastest in the industry.
Flexibility of MECART's modular cleanrooms
Biotech companies, cell and gene manufacturers are under tight pressures to meet both budgetary concerns, regulatory requirements, and short lead times. With our unique modular system, you can launch quickly yet modify or expand your cleanroom later as your business grows or regulatory requirements change.
Learn more about our Modular System
Proven track record
Mecart has manufactured hundreds of cleanrooms for various industries and applications over the past four decades. Recently, we have been awarded business in various sectors of the Biotech industry – gene therapy labs, viral vector manufacturing, and CAR-T cell therapy facilities. With our deep know-how of pharmaceutical/sterile environments, as well as our high technology manufacturing knowledge, we are very qualified to partner with you on your cGMP Biotech cleanroom project.
Let us advise you
We'll present a solution matching your needs and budget!
Contact us