Why You Should Choose Mecart
Mecart, your Cleanroom Project Partner
Mecart is a custom cleanroom manufacturer with over 45 years of experience in air treatment technology and controlled environment manufacturing. Our in-house team of specialists will advise and support you from the initial design of your modular clean room to the commissioning process.
Proven Track Record
Founded in 1974, we have manufactured, shipped, and installed hundreds of cleanrooms worldwide. Our experienced team has worked on extensive clean room projects, varying in size and application, and can assist you on classification requirements, layout, air treatment system, etc. Our projects range from 100 to 100,000 square feet for international companies such as Tylenol, Ferrero, Health Canada, Galderma, CNRC, Xagenic, Medicago, ABB, etc. Take a look at some of our completed projects.
View some projects
Unique Modular System
Mecart's modular clean rooms are built using 100% prefabricated panels, which can include pre-wired outlets, lighting fixtures, and integrated utilities. This not only reduces on-site disruption and installation time, it also allows consistent quality, flexibility, and prompt delivery. Our cleanrooms' unique modular advantage is its Hook & Seal system, which makes assembling Mecart's modular clean rooms as easy as putting two pieces of a puzzle together. To learn more about Mecart's unique wall panel system, visit our Wall System page and our Unique Modular System Page.
The Mecart Advantage
Minimized disruption
Low maintenance cost (walkable ceilings)
Short lead times
Cost reduction
Flexibility and adaptability (custom-built)
Potential Tax Advantages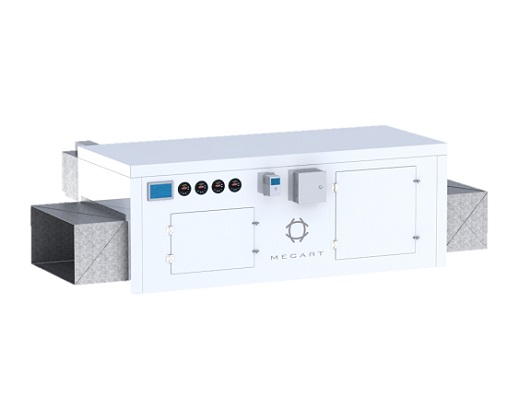 HVAC Systems
Mecart's in-house mechanical engineers will sit down with you to determine which HVAC system your cleanroom requires, whether a Mecart custom built system or a third-party system. Mecart's HVAC systems are manufactured in our plant under strict ISO quality guidelines. Our HVAC systems can be assembled on site for more flexibility.
Learn more about our HVAC Systems
All-Inclusive Turnkey Solution
At Mecart, we don't simply manufacture cleanrooms, we can manage your entire project with a turnkey service. Our turnkey solution avoids unnecessary costs like project supervision during assembly, project management costs, on-site construction risks, and training costs for contractors too often unfamiliar with the strict rules of clean room environments and area separation.  Mecart's clean rooms are designed and installed to meet all applicable regulations: FDA, GMP, ISO, EMEA and USP.
The Mecart Advantage:
Pre-Engineering for Budgetary Quotes
Engineering & Design
Manufacturing & Construction
Shipping & Installation
Commissioning, Pre-Certification, Pre-Validation & Documentation
Learn more about our All-Inclusive Turnkey Solution
In-House Specialists for your Peace-of-Mind
Mecart's in-house team of engineers, architects, and technicians are dedicated to your projects from the early stages to determine your specific requirements based on your needs through full completion, commissioning, and validation. Mecart installs cleanrooms worldwide with either a complete Mecart installation team or with an installation supervisor working with a local team, ensuring easy installation and compliance with local regulations.
The Mecart Advantage:
Engineering and drafting team
Project management team
20 000 foot2 (1850 m2) manufacturing plant
Installation and supervisory team
Design, fabrication & installation under ISO 9001
Worldwide Delivery & Installation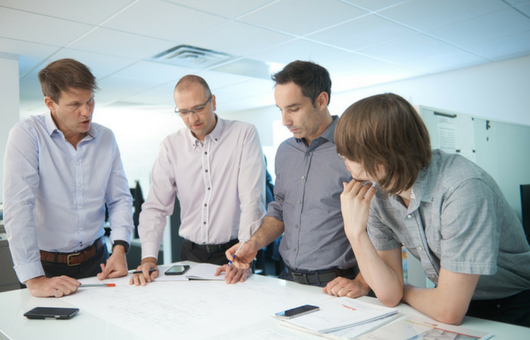 Guaranteed Performance & Compliance
With its integrated approach, proven system and track record, Mecart is able to guarantee the compliance and performance of every cleanroom it delivers. Mecart is committed to deliver your project on schedule and in accordance with performance requirements. Unlike most cleanroom manufacturers, we do not rely on any third party suppliers. Since we manufacture the entire clean room in our own plant, we control every aspect of the manufacturing process. We can therefore guarantee delivery time, quality, and performance of our clean rooms.
The Mecart Advantage:
Guaranteed compliance & performance at a firm price
Guaranteed quality
Guaranteed on-time shipping and delivery
Learn more about our warranties
LET US BE PART OF YOUR TEAM
Get a state-of-the-art, long-term asset that exceeds your requirements and expectations.
Contact an expert