Mecart offers several clean room door and window options, ranging from our famous Teardrop Shape Window to the conventional rectangular rounded-corner-shape. Our specialists can help you determine which type of doors and windows will best suit your purpose.
Request a quote­
Cleanroom Door Options
Mecart-made clean room doors can be configured as single or double swing doors (manual or motorized) and can be 100% customized. Sliding doors and high speed rollup doors are also available. All doors are airtight, easy to clean with smooth surfaces as well as corrosion resistant.
Doors are important in cleanroom design. Their role is not limited to the access of personnel and merchandise. Door vision panels are important to see obstacles, for supervising personal, monitoring processes and maximising natural light.
Airlocks & Interlocks
To maintain cleanroom pressure differentials, passage should be through airlocks (and ideally controlled by interlocks). Airlocks are mostly used for the coming and going of personnel in gowning and degowning areas and material transfer airlocks. Our wall panel and door system can easily be configured with an interlock system, with two subsequent sets of doors, each opening separately with airspace between them. Interlocks prevent potential particle migration between two clean rooms which happens when two doors are accidentally opened at the same time.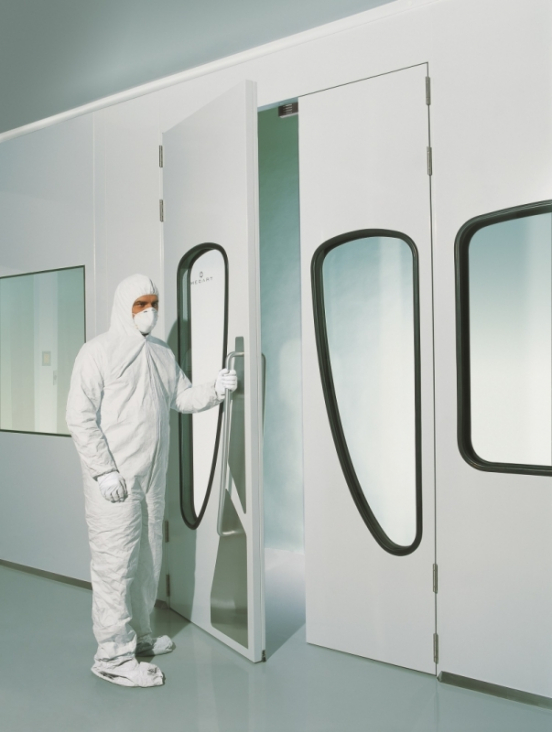 Mecart-Made Doors
Teardrop Shape
semi-flush mounted
Rectangular Corners
fully flush mounted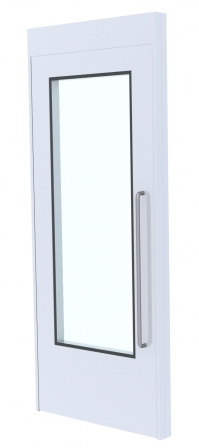 Round Corners
semi-flush mounted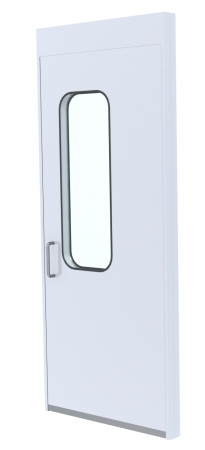 Other Types of Doors

Sliding Doors
Cleanroom sliding doors are useful when space is an issue by requiring less operating space. They facilitate movement between clean rooms of similar cleanliness class for personnel whose hands are full.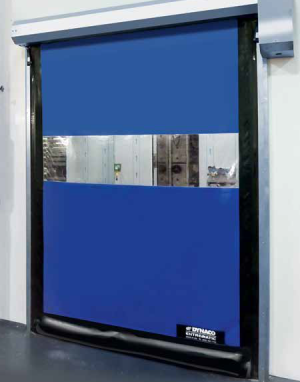 High Speed Rollup Doors
Roll up doors are ideal for transporting carts and large equipment into and out of a clean room facility. Unlike swing or sliding doors, roll up doors do not need empty space for clearance.
More Door Options
Automation (motorized operations)
Interlocks
Touchless operations
Automatic drop down door seal
Custom handles
Security control / Lock
Stainless push plates