Vaccine Manufacturing Facility Design & Vaccine Cleanroom
The type of vaccine or components produced inside vaccine manufacturing facilities
We often speak about the vaccine itself and the disease it protects us from. Still, vaccine production requires other components such as proteins, nucleic acid, viral vectors, cells, adjuvants, plasmid DNA, and many more.  A lot of these vaccine components need to be manufactured inside cleanrooms. Some vaccine manufacturing facilities will do all the production by themselves or do business with a contract development manufacturing organization (CDMO) that manufactures specific vaccine components in their cleanrooms.
It's also important to note that the vaccine manufacturing facility design will change depending on the type of vaccine. A viral vaccine manufacturing facility, for example, will have a different design than a plant-based vaccine or an mRNA vaccine facility because the workflow, equipment, and cleanroom classes will be different.
A cGMP vaccine facility can manufacture:
Inactivated vaccines
Live-attenuated vaccines
Messenger RNA (mRNA) vaccines (Covid-19 vaccines)
Subunit, recombinant, polysaccharide, virus-like particles (VLP), and conjugate vaccines
Toxoid Vaccines
Viral vector vaccines
DNA vaccines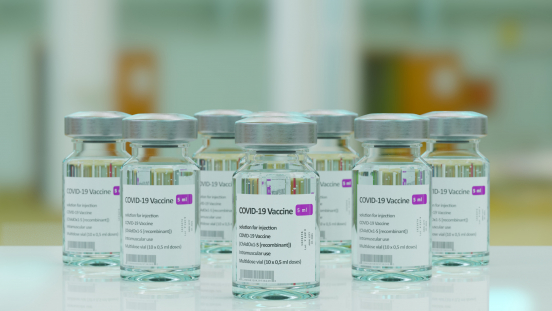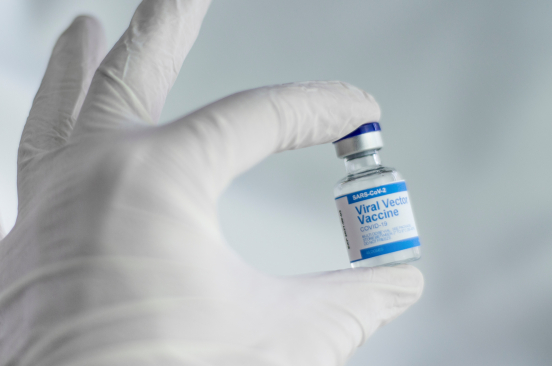 The Vaccine Manufacturing Facility Design / Layout
Vaccine products range from live organisms (for example, attenuated salmonella typhi) to inert proteins (e.g., virus-like particles used to protect against hepatitis B infection). Such product diversity has a significant impact on GMP facility design, process validation, and control. Here is an example of a viral vaccine manufacturing facility layout.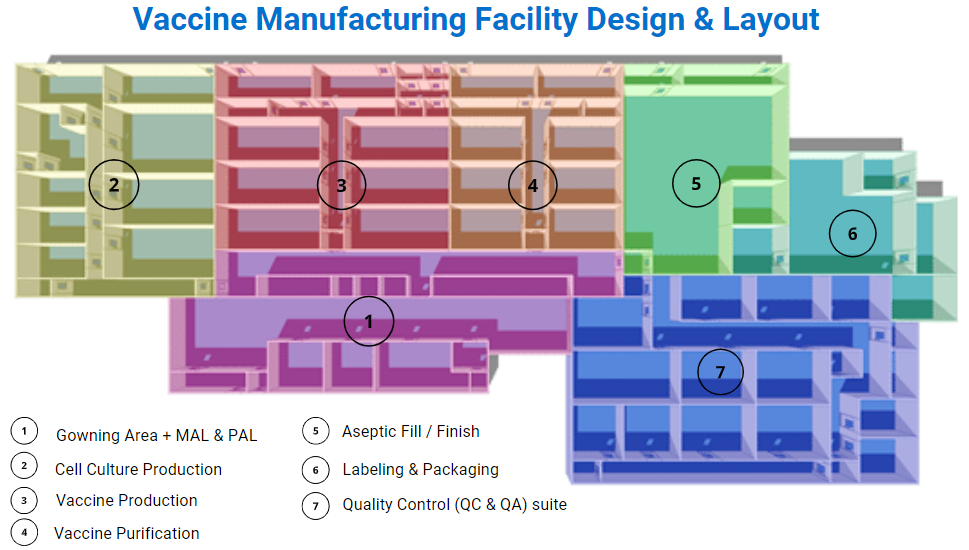 The Cleanroom Change Room / Gowning Area: Like any other cleanroom environment, the vaccine manufacturing facility will need a gowning area to eliminate the risk of contamination. Multiple airlocks will be included in the design, material airlocks (MAL) and personal airlocks (PAL).
Cell Culture Production: The removal of cells, tissues, or organs from an animal or plant and places them in an artificial environment to promote growth. The cell culture cleanroom is ideally a segregated area, as you can see in the GMP plant design picture above. The cleanroom dimension will be influenced by the quantity, the size of the bioreactors or cell culture fermenters. Their bioprocessing capacity ranges from 50 to 2,000 liters and even more.
Vaccine Production: This is the cleanroom area of the viral vaccine manufacturing facility used to harvest and inactivate the pathogens inside the virus. Suppose you are manufacturing vaccines with viral vectors, depending on the virus strain; you will need to think about the biosafety level (BSL) and current Good Manufacturing Practices (cGMP) requirements in your vaccine plant design and layout. The BSL level will impact the HVAC system and the vaccine manufacturing facility design, as the cleanroom might need negative pressure for BSL-3 and BSL-4. The cleanroom grade for these vaccine activities is usually a Grade C (ISO7).
Vaccine Purification: Vaccine purification is one of the most challenging tasks of the downstream process as it usually requires multiple purification steps. Technological advances now make it possible to accelerate the purification in the downstream process. The vaccine manufacturing facility will need chromatography equipment for this step. The vaccine formulation, where adjuvants, stabilizers, preservatives are added to the vaccine, will take place in this cleanroom. Environmental monitoring is also something to consider in your GMP plant design.  Thinking through the workflow and manufacturing process is critical for your vaccine manufacturing facility design.
Aseptic Fill / Finish: Vaccine manufacturing facility design needs to include a specific area for the aseptic fill/finish for the sterilization and packaging of the newly produced vaccines. The aseptic fill/finish room is a crucial area of the GMP facility to ensure the vaccine's safety inside the vials and syringes. In this area, the HVAC will be designed and operated to keep the aseptic core using positive pressure that extends away from the core. Biosafety cabinets or laminar airflow hoods (LAF) will be necessary to obtain an ISO 5 (Grade A) area for critical operations of the filling process, with an ISO 8 (Grade D) cleanroom background.
Labelling and packaging: Even though this area doesn't need any particular cleanroom grade or ISO class, it is a substantial part of the vaccine manufacturing facility design. It is crucial to ensure that the suitable vaccine will go in the correct vial with the right label. A Clean Non-Classified (CNC) or Unclassified (UNC) cleanroom grade is respecting the World Health Organization guidelines, depending on if the vaccine capping is done or not. Usually, the capping would be done in the previous phase of the vaccine production. The vaccine production plant will need packaging, vial labeling machines, and cold storage equipment such as freezers (the newer vaccines need to be kept at -70°C/- 94°F).
Quality Control (QC & QA) suite: The quality control suite is essential for testing the potency of the vaccines being produced. Living organisms and biological drugs are way more complex than chemical drugs.  The reaction of the living organisms inside the vials may differ in every batch of the vaccine production, and it's why they need to be tested carefully. In an open area, the quality control lab needs a cleanroom grade A in a Grade B background. In a segregated and dedicated QC lab, an isolator with a grade D background will work.
GMP Cleanroom Grades for vaccine production activities

Activities
Open Area
Segregated Area
Harvesting
Grade C
Grade D
Inactivation
Grade C
Grade D
Purification
Grade C
Grade D
Final sterile filtration
Grade A in B background
Grade D
Formulation
Grade A in B background
Grade D
Filling
▪Filling the bulk tank with open connections to be located in Grade A in B

▪Filling operation in A in B

▪ Closed filling bulk tank: D

▪ Filling in isolator or Class III biosafety cabinet: A in D

Labeling
Clean Non-Classified (CNC)
Clean Non-Classified (CNC)
Packaging
Clean Non-Classified (CNC)
Clean Non-Classified (CNC)
Quality Control (QC) laboratories
Sterility test: A in B
Sterility test: isolator in D
*Source: https://www.who.int/immunization_standards/vaccine_quality/env_monitoring_cleanrooms_final.pdf
**This table is for information purposes only. Regulations may change depending on the application.
Vaccine Stakeholders: From Cleanroom Environments to Large-Scale Vaccine Manufacturing
We often think of vaccines as the end product of a pharmaceutical company, but the truth is that vaccines are the result of mankind's knowledge and collaboration. Developing vaccine candidates as fast as we did for the COVID-19 pandemic requires various expertise and specific skills. This was all possible due to the involvement of various specialized vaccine-related companies and their products.
There are multiple stakeholders involved from the development of a vaccine to its commercialization. The stakeholders range from medical device companies to biotech companies to the pharmaceutical manufacturing industry.
The life sciences field is evolving quite rapidly thanks to new technologies and further understanding of the human body.  Vaccines are usually known for boosting immunity against infectious diseases. Still, today  they are also used in immunotherapy with CAR-T cell vaccines, and many vaccine technologies are used in delivering monoclonal antibody injections for autoimmune diseases.
Many vaccine components are also used in other types of drugs too. In other words, vaccine manufacturing facilities and vaccine-related cleanrooms are used to manufacture diverse biological drugs. As there are so many different vaccine-related products, the manufacturing process can vary for many reasons, which means that the cleanroom layout becomes a unique design.
Here are a few examples of the different stakeholders' products that are involved in vaccine production:
Vaccine industry-related products:
Cleanroom for nucleic acid manufacturing: Nucleic acid vaccines use genetic material from a pathogen, such as a virus or a bacterium, to induce an immune response against it. It can be DNA or RNA that is used, but both require a cleanroom environment.
Cleanroom for laboratory plastics consumables production to support significant global demand for COVID-19 testing kits and development and manufacturing of therapies and vaccines. The vaccine industry is also related to the medical device industry.
Vaccine platform cleanroom: Any underlying technology — a process, delivery system, or cell line — that can be used to produce several vaccines is referred to as a vaccine platform. For example, a self-adjuvant vector for vaccines developed with synthetic biology. Those vectors need to be sterile, and that's why cleanroom environments are required.
Cleanroom for qPCR diagnostic kit: qPCR or real-time PCR (polymerase chain reaction) molecular diagnostic test kits for rapid testing of infectious diseases. The RT-PCR is quantifying viral, bacterial, and fungal loads in DNA and RNA. It may also be used for quantitative analysis of gene expression and DNA microarray results. It also happens to be a technology used for Covid-19 test kits.
Plant-based therapeutic proteins: Manufacturing plant-based transient expression to produce pharmaceutical-grade proteins for replacing eggs and cell culture for vaccine development.
Biologic Manufacturing Center or Facility: Manufacturing vaccines and other biologics materials for clinical trials for different purposes and infectious diseases.  Manufacturing vaccines and other biologics for large-scale human use.
Cancer vaccines cleanroom (immunotherapy): Cancer vaccines improve the immune system's ability to detect and kill antigens. Cancer cells frequently have molecules on their surface known as cancer-specific antigens that healthy cells do not. When an individual receives a vaccine, these molecules serve as antigens. They instruct the immune system to seek out and kill cancer cells with these molecules on their surfaces. They are related to Cell & Gene Therapies (CGT) and personalized medicine.
Equipment List for Vaccine Manufacturing Facility:
Vaccine equipment varies depending on the type of vaccines produced and the size of your operations, whether you are in the development phase, preclinical stage, or large-scale manufacturing. Here is a summary list of equipment and cleanroom design considerations for your vaccine process and layout.
Vaccine Cleanroom Considerations
Vaccine Manufacturing Facility Equipment
·        Airlocks (MAL & PAL)

·        Personnel workflow patterns

.        HVAC system

·        Positive/Negative pressure

·        Environmental monitoring

·        Low wall returns

·        Environmental monitoring

·        ISO class / GMP grades

·        Heavy-duty panels for wall system

·        Flush finish

·        Gowning protocols and areas

·        N+1 redundancy utilities

·        Bioreactors and bioprocess equipment

·        WFI (Water for injections)

·        Ultra-low temperature freezers

·        Centrifuges

·        Filling and capping machine

·        Filtration units

·        Separators

·        Reactors (media prep.)

·        CIP systems

·        Fermenters

·        Storage equipment
With MECART's proven track record, including projects in various segments of the vaccine industry, you can count on extensive know-how of both sterile environments and stringent airborne particle control.
Contact our experts
Choose Mecart for your Vaccine Manufacturing Facility & Cleanrooms 
Lead time
Time to market is especially critical in the vaccine product industry, especially during a pandemic. Vaccine manufacturers must be ready for production as soon as possible and MECART cleanrooms can meet these critical lead times with our high-capacity plant and high-efficiency production line. Our unique Hook & Seal system and factory engineered and prefabricated panels make our modular cleanroom installation among the fastest in the industry.
Flexibility of MECART's modular cleanrooms
Vaccine manufacturers are under tight pressure to meet budgetary concerns, regulatory requirements, and short lead times.With our unique modular system, you can launch quickly and modify or expand your cleanroom later as your business grows or regulatory requirements change.
Learn more about our Modular System
Proven track record
Mecart has manufactured hundreds of cleanrooms for various industries and applications over the past five decades. Recently, we have been awarded business in various sectors of the vaccine industry. With our deep know-how of pharmaceutical/sterile environments, as well as high technology manufacturing requirements, we are very qualified to advise you on your vaccine manufacturing facility project.
Let us advise you
We'll present a solution matching your needs and budget!
Contact us