5 CLEANROOM PROJECTS FROM 2017
With 2017 now behind us, we prepared a recap of some of last year's completed projects.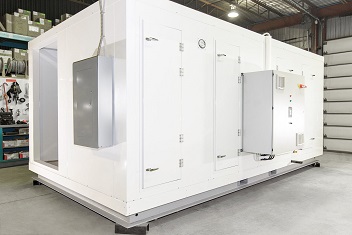 Custom-Made HVAC System
This walk-in unit delivers 24 000 CFM of conditioned air to the 1,700 square foot cleanroom above.
Highlights
Air is delivered using 6 plenum fans powered with variable frequency drives.
Access doors to each of the sections ensuring easy maintenance.
The interior is made with the same finish as the cleanroom which makes it very easy to keep clean with no dust accumulation inside.
Additionally, MECART's acoustical expertise ensures a quiet operation.