PRESS RELEASE
Mecart Cleanrooms Obtains FM Approval for Cleanroom Panels with Best-in-Class Performance
                    FOR IMMEDIATE RELEASE
March 22, 2021
Quebec, Canada – March 22, 2021 –  Mecart is pleased to announce the achievement of FM Approval for their cleanroom wall and ceiling panels. The products passed the tests with flying colors, receiving both FM-4880 and FM-4882 certification. This places Mecart in an elite group of cleanroom suppliers and makes Mecart the first North American panel manufacturer to gain FM-4882 certification for panels with non-combustible core for cleanroom occupancy.
Mecart is consistently creating more value for their customers. FM Approved cleanroom panels provide more safety to cleanroom facilities, and also bring lower insurance costs to the client. This achievement is just the latest for the company, which is committed to continuous product improvement. Charles Lipeles, VP of US Operations, explained "We are excited as we continue to grow our business in the US and establish ourselves as a top-tier turnkey cleanroom manufacturer." With the FM certification in place, Mecart will be in a position to take on a new range of projects.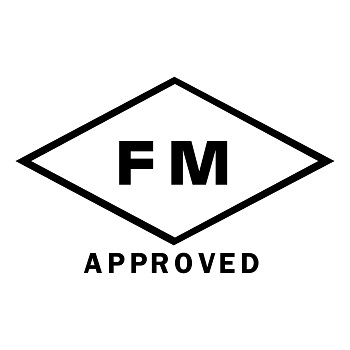 Mecart is wholly self-manufacturing, with panels that have always been resistant to fire. Mecart's VP of Engineering, Pascal Fillion, said he was confident that the panels would pass due to the high-quality, non-combustible materials used, but even he (as well as the FM officials) was impressed by the panel performance in the tests.
The 4880 FM Approvals Room Test is for evaluating the fire performance of insulated building panel assemblies and interior finish material. The Approval Standard FM 4882 stands for Interior Wall and Ceiling Materials or Systems for Smoke Sensitive Occupancies. It applies to interior wall and ceiling materials used in cleanrooms and pharmaceutical manufacturing which are susceptible to smoke damage.
Download the panel spec sheet or contact us to discuss your project.
About FM Global and FM Approvals
FM Global is a worldwide certification organization and commercial property insurance company. FM Approvals is a sub-division of FM Global. FM Approvals is an international leader in third-party testing and certification services. The FM approval mark is a guarantee for buyers that products or services have been thoroughly tested and meets the highest quality standards for commercial and industrial facilities. The FM approval mark is a universal pledge of quality for companies in many industries, including cleanroom manufacturing.
About Mecart Cleanrooms
Mecart is a North American manufacturer of turnkey modular cleanrooms with nearly 50 years of experience in air handling technology and controlled environment.  Fully custom, the panels are designed, engineered, and manufactured at their plant, making Mecart a wholly independent cleanroom supplier/manufacturer. Mecart solutions feature smooth finish and strength make them perfect for any cleanroom project, from the most stringent ISO 5 facilities to ISO 8. Mecart builds cleanrooms for the pharma and biopharma industries, as well as drug compounding facilities, semiconductor plants, and medical device projects.