Mecart expands its business with state-of-the-art cleanroom for major Rochester manufacturing operation
February 25, 2021
Mecart has just completed a major build of over 20,000 square feet of cGMP-compliant clean room facilities for Rochester-based Thermo Fisher Scientific as part of a facilities expansion project.  Construction, ongoing since October 2020, was completed February 2021 and is ready for immediate occupancy.
Mecart is an experienced modular cleanroom manufacturer providing cleanroom solutions across the United States and Canada for a range of industrial uses, included biotechnology, compounding pharmacies, and medical device manufacturing. The ISO 7 medical devices cleanroom project in Rochester, New York is over 20,000 square feet and divided into 5 rooms. The cleanroom environment is designed and built to be compliant with cGMP requirements.
About Mecart
Mecart is a manufacturer of turnkey modular cleanrooms with nearly 50 years of experience in air handling technology.  Fully custom, 4" structural steel panels are designed, engineered, and manufactured at their plant, making Mecart a wholly independent cleanroom supplier/manufacturer. Mecart's solutions feature a smooth finish and strength making them perfect for any cleanroom project, from the most stringent ISO 5 facilities to ISO 8. Mecart builds cleanrooms for the pharma and biopharma industries, as well as drug compounding facilities, semiconductor plants, and medical device projects.
If you would like more information about this topic, please contact Charles Lipeles at 856-542-8850 or [email protected].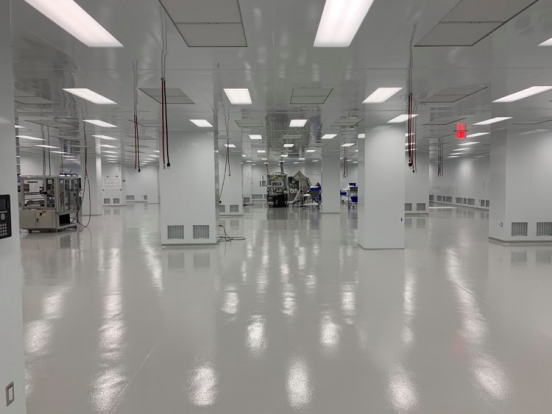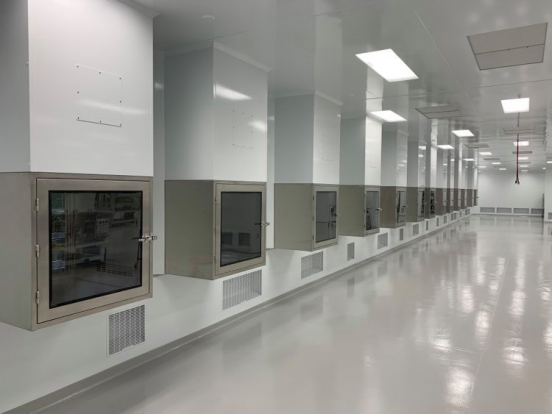 Ready to discuss your GMP-compliant cleanroom facility for medical device manufacturing?
Contact Us!