Vaccine Manufacturing Facility
Modular vs. Traditional Cleanrooms: A Faster Solution
Modular construction often occurs in sync with site and foundation work, allowing projects to be completed 30 to 50 percent faster than traditional construction. In other words, the wall and ceiling modular panels are manufactured off-site simultaneously as the conventional (stick-built) construction breaks ground, saving a lot of time in the process.
Thanks to collaborative work between Mecart and general contractors, it has been possible to deliver high-end GMP cleanrooms in record time for the brand-new vaccine manufacturing facility.
As vaccination needs in Canada intensified during the pandemic, the demand for vaccine manufacturing facilities rose rapidly too. It became an urgent matter to provide vaccines to Canadians.
Our client came to us with a daunting challenge: to provide 14,000 square feet of clean room space for their vaccine manufacturing facility within a few months
Modular construction is known to be faster than traditional construction, but still, building and delivering 14,000 square feet of custom cleanroom in less than 5 months still represents a significant challenge.
Here are a few examples of the advantages of choosing a modular cleanroom manufacturer for your vaccine plant cleanrooms:
Modular walls can be removed to accommodate new, larger equipment as needed (2000L bioreactors, for example)
Design flexibility (mobility, expandability, etc.)
Cleaner installation on-site
Faster installation on-site (can be fully prefab off-site or assembled directly on-site)
Higher and consistent quality, since production is done under ISO 9001 quality management system at Mecart's plant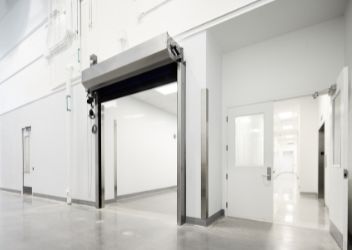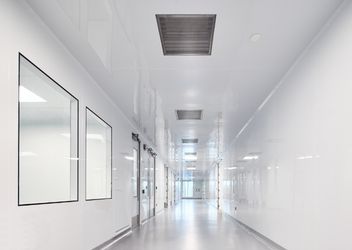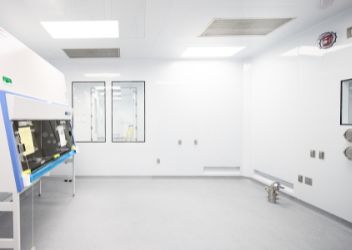 GMP Design Features 
Vaccine manufacturing facilities and vaccine production need to comply with GMP guidelines to assure drug safety for the end-user. In the picture above, we can see multiple flush design features used for this vaccine manufacturing facility.
Fire Sprinklers: recessed in the ceiling and come out only in case of fire
Air Returns
HEPA Filters
Flush Windows
Flush Lighting
Cleanroom Coving: Coving is a piece of material that is used to cover the seam between two surfaces, such as the intersection of two walls or the connection between a wall and the ceiling or floor
These flush finish features make it easier to clean the vaccine manufacturing facility and its cleanroom environments, making it easier to remain GMP compliant.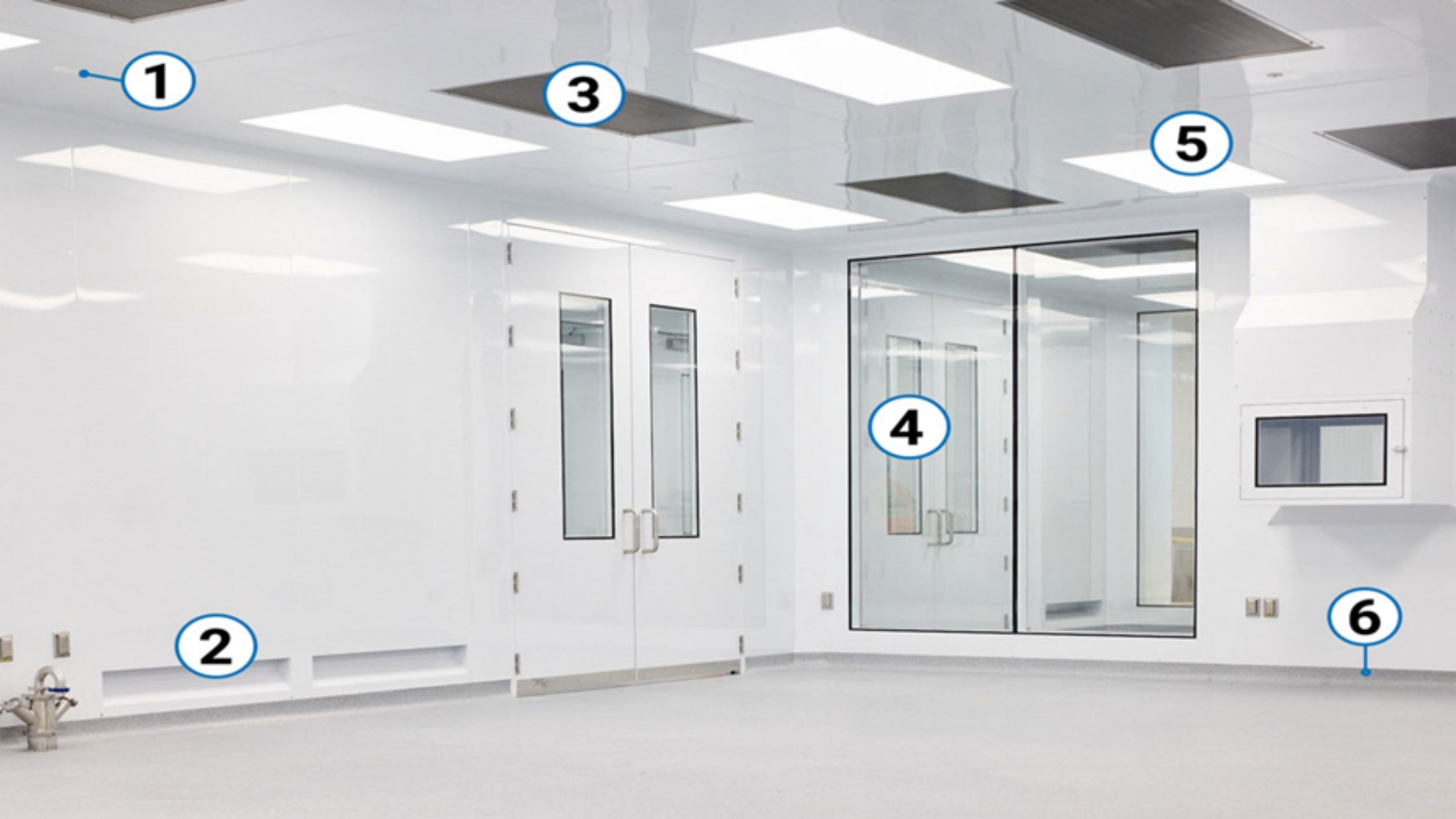 Mecart's cleanroom design and manufacturing expertise make us the right partner for fast and custom vaccine manufacturing facility buildings.
Request A Quote