GMP Modular Cleanroom for Vaccine Plastic Components
A Molding Room for Medical-Grade Plastic Components 
It might seem odd to think that plastic would be needed for a vaccine, but plenty of steps in the process require medical-grade plastic components. This client uses a dedicated molding room with 22 automated machines to inject plastic inside different molds to supply a range of diverse laboratory plastic components.
The plastic pieces manufactured in the cleanroom facility will be used in the R&D of vaccines, manufacturing vaccines, and diagnostic testing kits for various infectious diseases.
Quality Control and Quality Assurance Lab 
Whether you are producing vaccines, medical devices, microelectronics, or personalized medicine, quality control is a primary concern for any manufacturer. In order to ensure the validity of your test results, the quality control or quality assurance tests need to be performed in a cleanroom (or near cleanroom) environment.
The process of quality assurance shouldn't compromise the quality of the medical device, and that's why this client also selected a quality assurance cleanroom.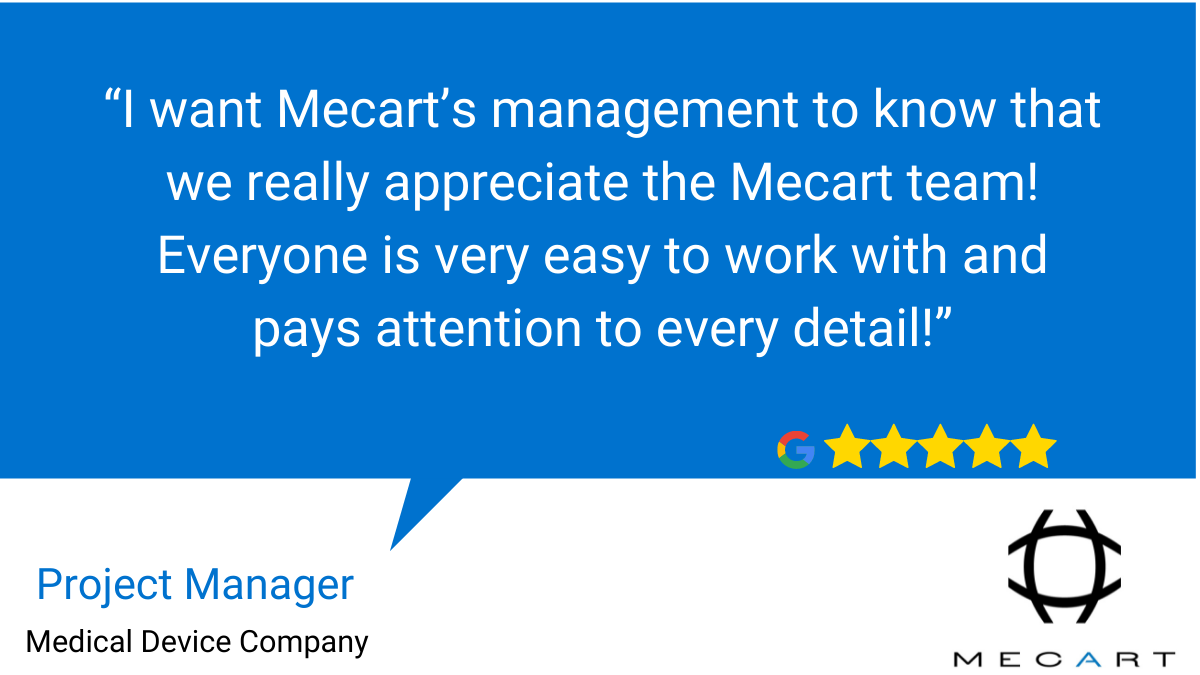 Free-standing and easily expandable cleanroom 
Mecart's modular wall panels are a perfect fit for any manufacturer whose future plans may include upscaling their production in the near future or changing their process flows to stay with the current trends and equipment. The panels work with a CAM-lock system, making them easy to disassemble and reassemble afterward.
All of our cleanrooms are also self-supportive structures. For example, the stand-alone clean room supports its weight, and that feature allows our ceilings can be easily walkable across 100% of their surface area without any added support.
Most importantly, client satisfaction is always our primary focus. Here is what the client's project manager had to say about working with Mecart.   "I want Mecart's management to know that we really appreciate the Mecart team! Everyone is very easy to work with and pays attention to every detail!"